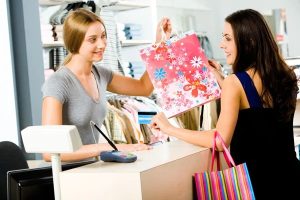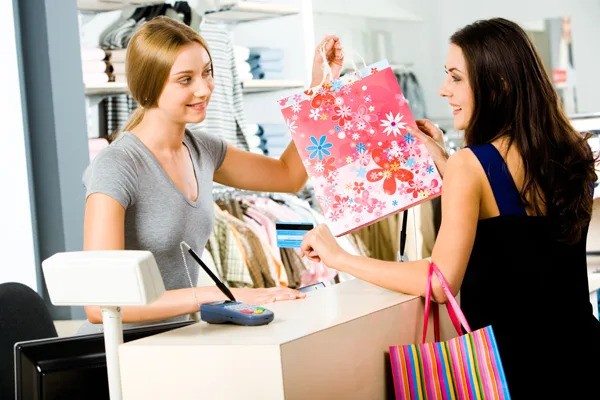 These days, consumers aren't coming to brick-and-mortar stores for the prices or the selection – they can usually find better alternatives to both online. They're coming for the experience. Libraries, museums and other public buildings are seeing this shift, too. These industries are feeling increased pressure to provide something that can't be reproduced online, something that's worthy of a trip. That something is personalization.
Today's "personalized retail" trend is the practice of providing an in-store experience that is tailored to each visitor – and it might be all some brick-and-mortar stores have left. Personalizing the shopping experience for your customers can increase profit margins, strengthen customer loyalty and level the playing field with mobile and e-commerce.
Here's why this trend will gain ground:
1. Today's consumers are part of the "experience economy."
As discussed in a recent blog, changes in culture have resulted in a shift in consumer expectations. For retail stores and other public places, they want an experience, rather than an explanation. Think of it this way. Consumers don't NEED to make the trip to a retail store. They can find just about anything they need online. Retailers have to make them WANT to.
Speculation about this shift has been circulating for some time now. In fact, in 1998, two consultants coined the term "the experience economy" and suggested that businesses offer customers a memorable time, rather than a product or service. Like any trend, it took a few years before retailers were able to directly translate it to their store. That time has now come.
2. Brick-and-mortar retailers can't afford bad experiences.
Although retail has always been a tough industry, the competition has gotten even tougher over the course of the last decade. Traditional retail business models are dissolving, traditional outbound methods are now outdated and with the rise of the internet came the rise in online shopping. Survival depends on a satisfying customer service. Not to mention, as if Amazon.com wasn't already hard to compete with, customers expect the same level of service that they receive from the leading shopping site… and they'll go elsewhere if they don't get it.
3. Consumers expect personalization.
Consumers not only want, but expect a personalized experience. They expect retailers to know their preferences and interests. A recent Infosys survey reported that 78 percent of consumers are more likely to be a repeat customer if a retailer provides them with targeted, personalized offers. Failing to provide this personalization will have the opposite result: the CMO Council reported that more than half of U.S. and Canadian consumers consider ending their loyalties to retailers who do not give tailored, relevant offers.
And they're willing to pay for it, too. According to a RightNow Customer Impact Report, 86 percent of consumers will pay up to 25 percent more for a better customer experience.
The bottom line is – whether it's greeting customers as they enter your store, sending personalized emails, tailoring deals based on previous purchase behavior or a "recommended products" section – personalization promotes customer loyalty. And loyalty is just as valuable (if not more) as attracting new customers. The retail industry requires that store employees keep their existing customer base satisfied, or else their foundation will crumble.
Business analytics have made it so that consumers can expect retailers to know what they want without even telling them. Consumers now know that modern retailers have that capability. To meet their growing expectations, it's up to you to take advantage of recent online and in-store transactions and other interactions. Consumers aren't creeped out by your ability to collect this information – they encourage it so that you are able to offer them the things they are interested in.
And with more customer-related data becomes available every day, it would be silly to miss out on such an opportunity. Solutions like predictive analytics and people counting allow retailers to launch personalized marketing campaigns. Failing to see the value that this information could provide to your marketing efforts would be extremely short-sighted.
To learn more about transforming your store, check out 3 Steps to Designing a Successful Shopping Experience.